AKAL celebrated International Women's Day on 8th March, recognizing gender equality and the champions at work and beyond that. This day is observed to celebrate women's cultural, economic, social, and political accomplishments across the world. 
AKAL has always emphasized giving equal opportunities to men and women in the workplace. And to commemorate this special occasion, AKAL organized one of the best events to cheer and celebrate every woman employee in the office. The celebration was organized at AKAL's conference room, where the theme was "Gender Equality for a sustainable tomorrow." 
All the women of AKAL, regardless of their age, culture, and background, got together and discussed how it feels to be a woman and how AKAL has empowered and helped them #breakthebias, age-old stereotypes and social taboos by choosing to pave their way for the future.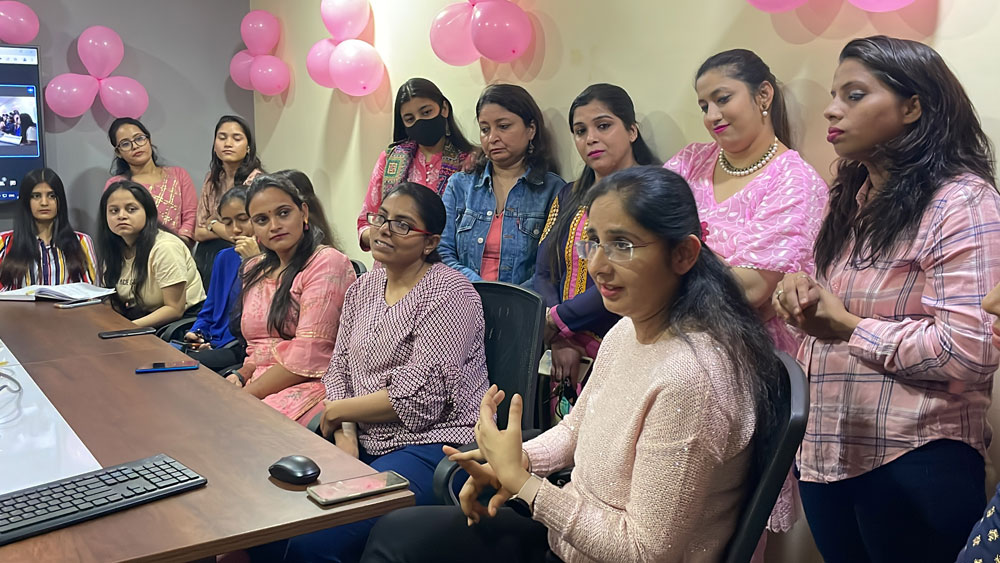 Everyone was extremely inspired by the voices of two strong women, Mrs. Sukhneet Kaur & Mrs. Seema Joshi, who are the pillars of our AKAL family. They discussed the barriers which women face in their daily lives by sharing their own personal & professional experiences along with solutions of how to overcome them. 
Seema Ma'am elaborated her routine as a daily working mother, where meditation plays a key role. She explained the importance of meditation in a woman's life and how it provides peace and helps keep all those negative thoughts at bay. We understood how it had moved her life towards positivity, growth, and betterment. 
We at AKAL then appreciated all the accomplishments everyone continues to make being a strong, compassionate, and hardworking woman.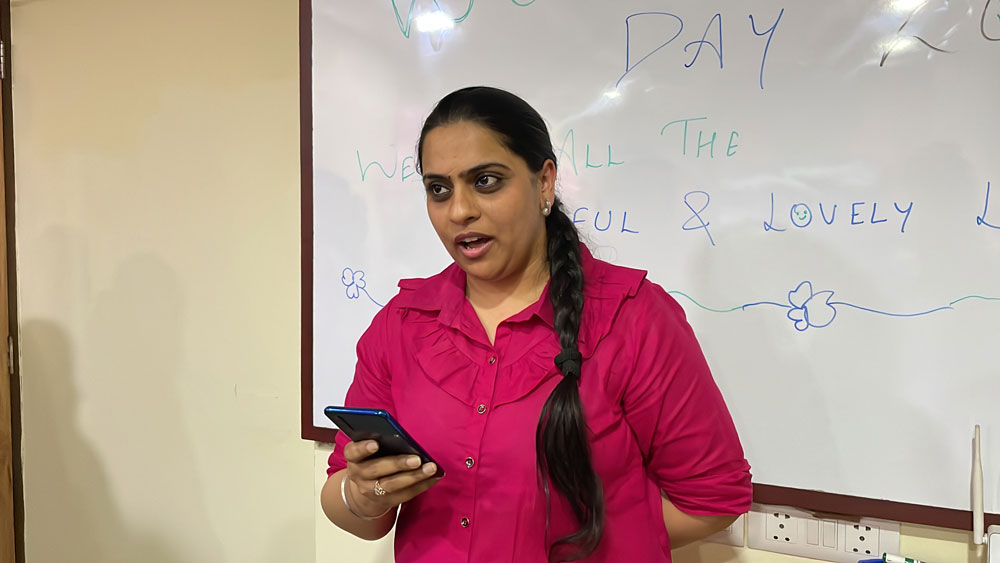 Along with all the important topics that we discussed, we had some fun elements too. AKAL's beloved HR -Harleen Kaur, showcased her talent by reciting a fiery poem on "Mai Aaj Ki Naari", dedicating it to all the women present in the room and our existence as a blessing for the world, followed by a massive round of applause for her. 
As the event moved ahead, a pop quiz activity was organized, where all of us had to answer the respective questions. It was divided into three parts; guessing the correct Bollywood female-centric movies, a general quiz on some of the most popular awards received by Indian women globally, and a short quiz on AKAL women. It was an entertaining and interactive session, where everyone participated wholeheartedly and loved every bit of it!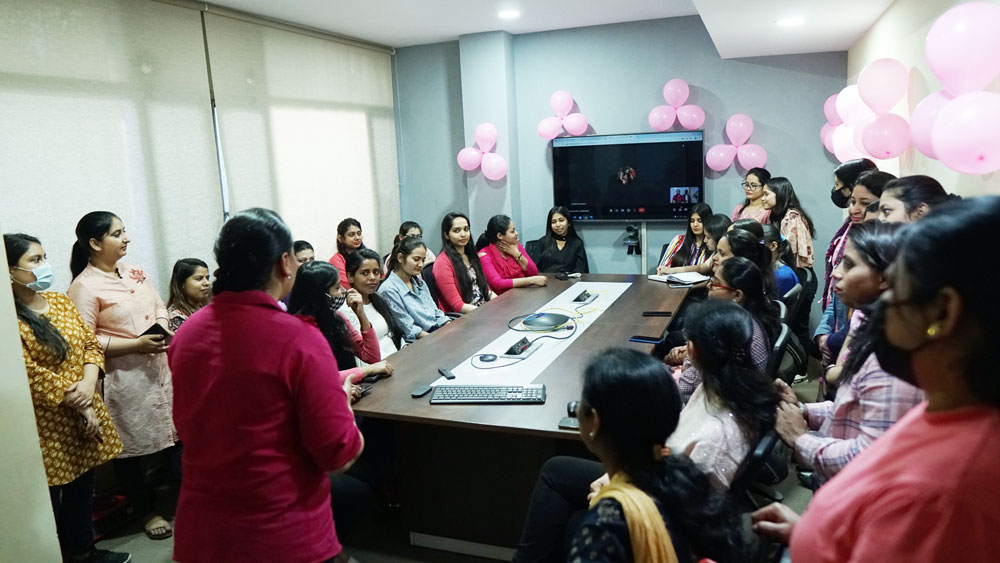 AKAL also gave a secret surprise to its women; a special screening was held where each of us was given a unique title by our respective female colleagues. It filled everyone with joy watching the video and reading those fun titles & descriptions! 
AKAL couldn't be more proud to have such powerful and hard-working women in this workplace;  a place where management regards skills and dedication over gender and status; a place where physical and mental health triumphs unnecessary overtime work; where several women lead their teams and departments with motivation and gentleness; where one can find professional development and individual growth. Here, every woman can strive to achieve a balance in her professional and personal life. This is what AKAL has always stood for and will continue to, when it comes to its female employees, giving them a healthy workspace to flourish. 
The event was concluded by cutting a beautiful cake with AKAL's International Women's Day greetings.
Finally, giving a cheer and a clap to all the courageous hearts, noble deeds, and selfless actions – that a woman stands for.  And, on that note, AKAL Team wishes every woman out there –  a very Happy International Women's Day!