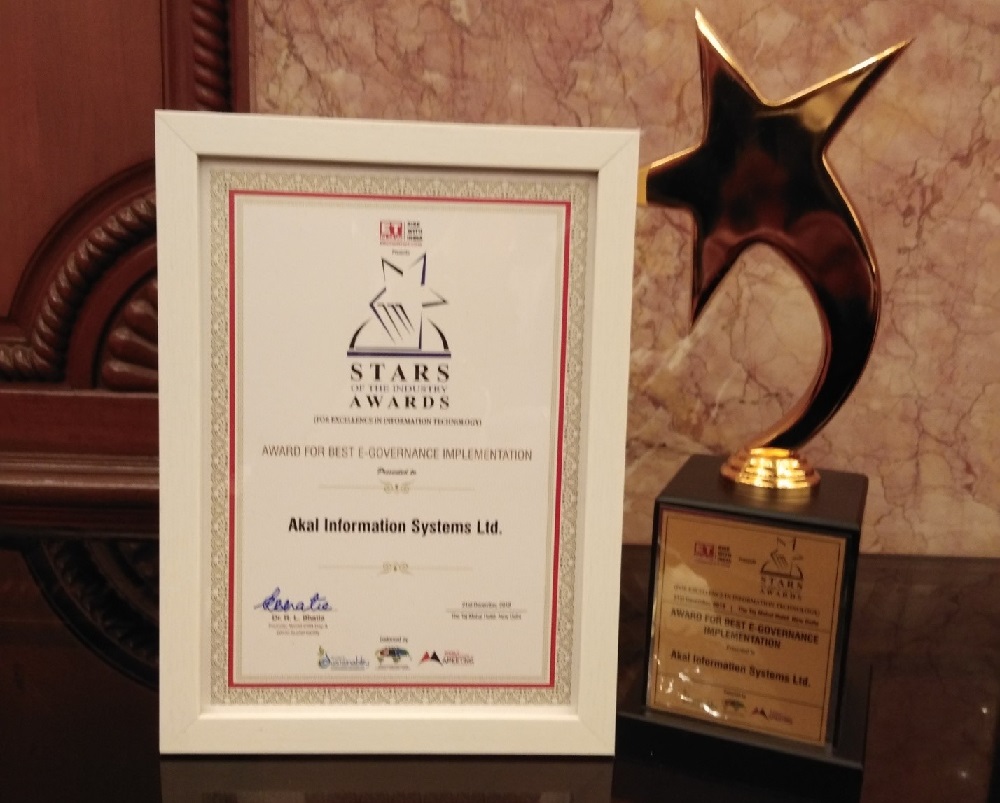 Akal Information Systems Ltd is proud to announce that it has been adjudged as the "Best E – Governance Implementation Company" at ET Now- Stars of the Industry Awards for Excellence in Information Technology.
At a grand award ceremony held at The Taj Mahal Hotel, New Delhi, Akal Information Systems Ltd was awarded for its outstanding performance in providing E – Governance Solutions & Services in India. Mr. Sarabjit Singh, Director, Akal Information Systems Ltd represented the organization at the event, which was attended by various distinguished personalities from across the industries.
With this new achievement, comes the greater responsibility to outperform our past performance further in the years to come, and Akal's E Governance Team is ready for this new challenge!!