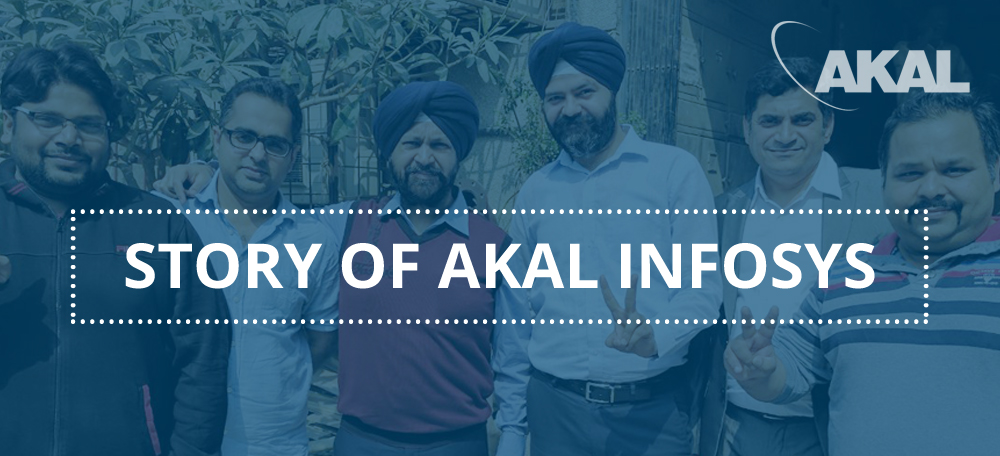 India is one of the fastest growing markets in the world. Today, there are more than 1.3 billion Indians in the country and the governments across the centre and states are striving to focus all their energies to enable these citizens and offer them the best possible schemes and services. The focus has now shifted towards digital initiatives and technology-driven delivery of services. But this needs high-end technical efforts with a knack of innovation and modern digital thinking. Akal Info has chosen to play this exact role and stands shining at the backstage of government initiatives, offering cutting edge technology solutions to digitize Governance processes and making them fast, efficient and citizen-centric.
Founded in the year 2000 by Mr. Sarabjit Singh, an engineering graduate from University of Pune and an executive MBA from IIM, Kozhikode, Akal Information Systems Limited came into existence with one core purpose, "To Enable the Indian Citizen" by using innovative and best in class Information technologies and solutions. During the course of time and experience, AKAL has consistently aligned its business model with changing and growing needs of the Indian citizen by adding innovative technologies and unique service areas to re-engineer e-governance processes and make them more efficient. It has partnered with niche technology companies that could add value to its end user and has also made alliances with global innovative ventures in Indian e-governance spaces to launch international products and services for emerging new Indian digital citizens.
Today, AKAL's name is synonymous with Government of India's 'New Bharat' or digital India vision. AKAL's customers and government stakeholders recognize it for its professionalism and aptitude to deliver fast, efficient, flexible, cost-effective, and new generation technology offerings that are customized to their needs and requirements. It is loved and respected by for its customer-centric approach and focus on quality, thereby leading to repeated business from customers for years and years. Reciprocating the gesture, AKAL has left no stone unturned to service its customers to the last mile an hour. Till date, AKAL has established more than 100 support locations all across India and is quality certified ISO 9001: 2015, ISO 20000-1:2011, ISO 27001: 2013, CMMI Level 3. It has an experience of more than 3000 IT projects in India and has gotten itself empanelled with government ministries and departments like Ministry of Defence, ERNEST, RISL, NICSI, BECIL etc.
AKAL derives its name from the word GOD, meaning timeless. In its name itself, AKAL portrays its vision and its goal of serving the higher good. It aims at generating long-term value for shareholders by delivering value to the society along the way. All of AKAL's processes and people are aligned to this higher objective. Service offerings are designed to be proficient yet affordable and all external engagements are wired to keep the social good into account. Meshed with this spirit of service, AKAL's innovativeness and its belief in challenging the status quo not only make AKAL a unique organization for today's India but also an organization to vouch for in the times to come.